I've been working on integrating several Spring models into the free data set (big thank to MrD and Cremuss for their impressive work !). I had to rewrite a couple of scripts (Spring Lua API is different from TA3D's API and some scripts were missing).
So what do you have now ? Well, images are more expressive than words :
we have several Core units working (mostly vehicles):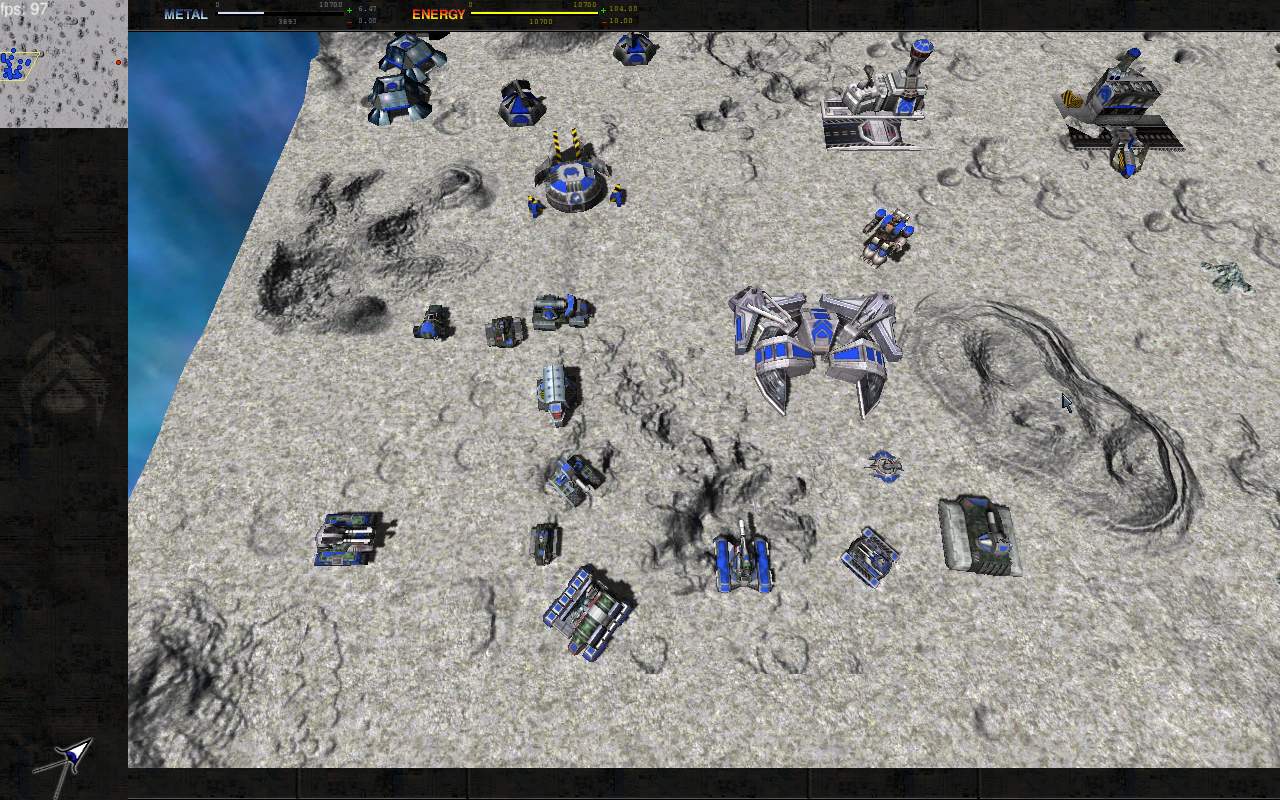 we have a textured Core commander
: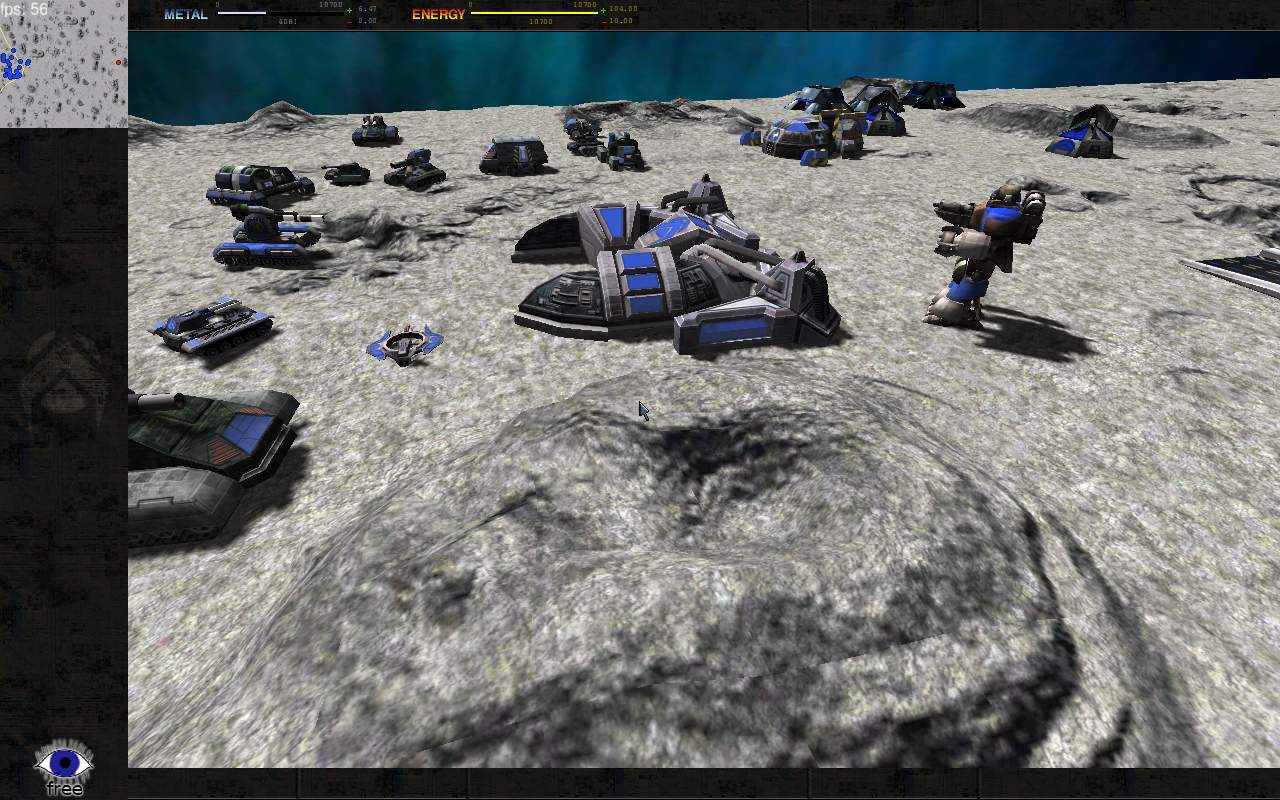 Same scene without perspective: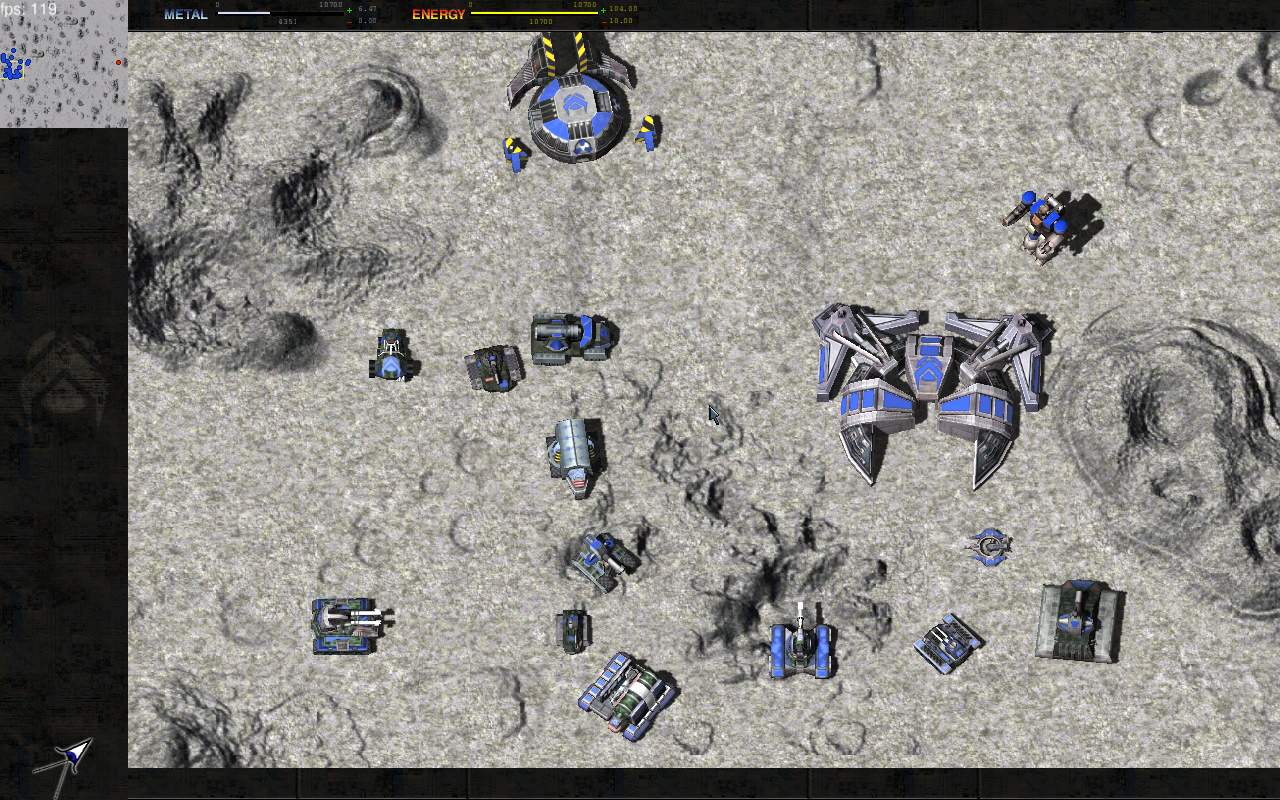 We also have a couple of Arm buildings (solar panel, energy storage, fusion plant, annihilator) but sadly no Arm mobile unit
.
That's a good start but now we need more textured Arm models (I have models from Cremuss but many are not textured
).