I've fixed several bugs in S3O support (Spring's 3D format). Currently rendering those models requires GLSL (shaders) support but I'll add an alternative renderer for platforms not supporting GLSL (like most netbooks or buggy video driver/hardware).
Of course I fixed those bugs on purpose : Cremuss made several HD models usable for free and I asked MR.D for the permission to use his models and I included several of those models in the free data set.
Here is a small screen shot of what you can expect: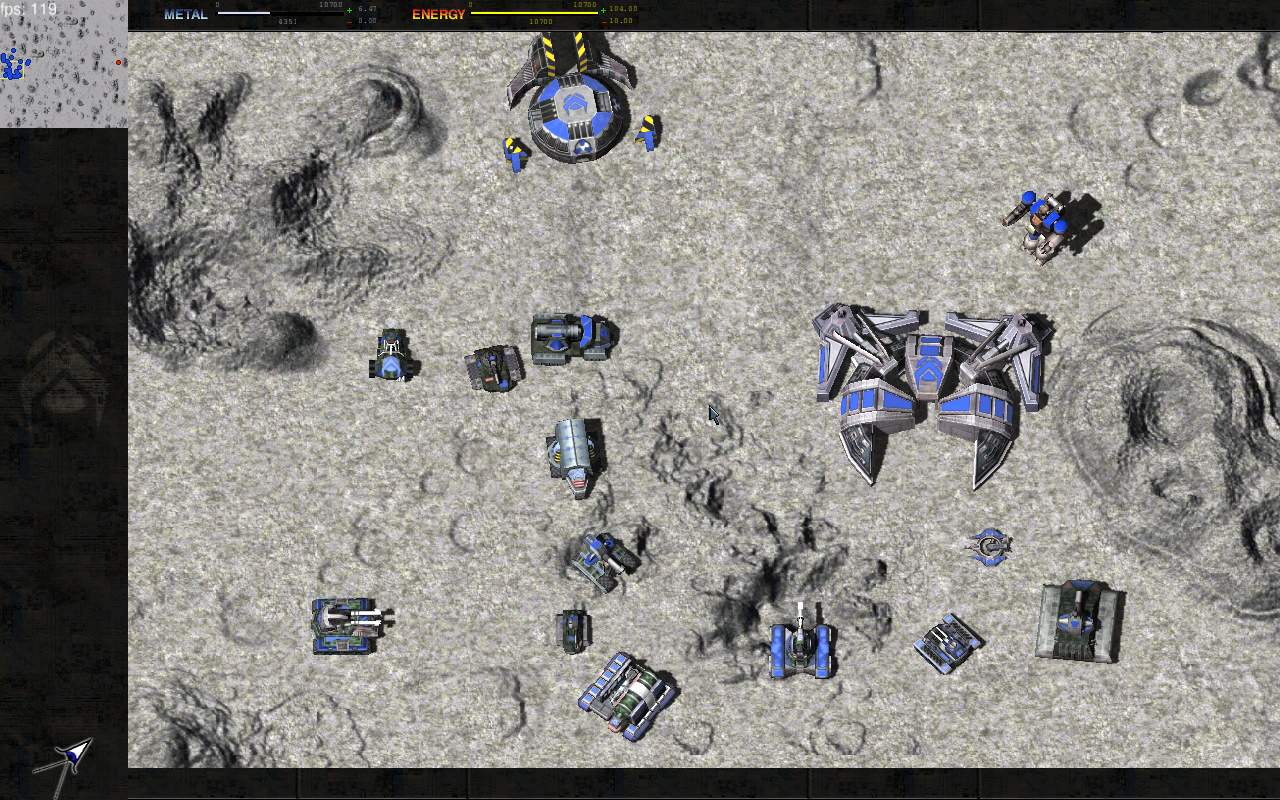 Most of them are shipped with a COB or Lua script and are animated but not all. So we now have a couple of Core vehicles and Arm buildings.
Since the textures loaded with these models are big I'll probably add a texture quality setting (unless you play very close to units or in HD you won't see all the details anyway so reducing texture size shouldn't hurt quality too much in normal games).
NB: Currently no units have weapons because weapons description files are yet to be filled ...