I am looking forward for updating animations and movement to feel them the same way as in original TA. What do i mean?
-Units ordered to go somewhere started to slowly rotate/animate/move until reached full speed. It had a great robotic feeling and that is one thing for what i loved the original TA.
-It could be solved by editing actual function which now rotates and animates the units.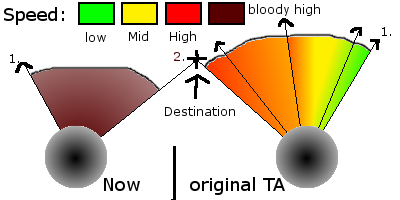 +Animation on beginning of the movement would be slower than after reaching full speed
+Units don't rotate at once just after telling them where to go. They firstly start to move and animate slowly then they are doing a small circle around the place where they were standing.
Do You have any other ideas about movement and animation? Please share them with others
.